Scroll Down to View All The Parts on Our Wunderlich Edition
BMW R nine T /5 Wunderlich Edition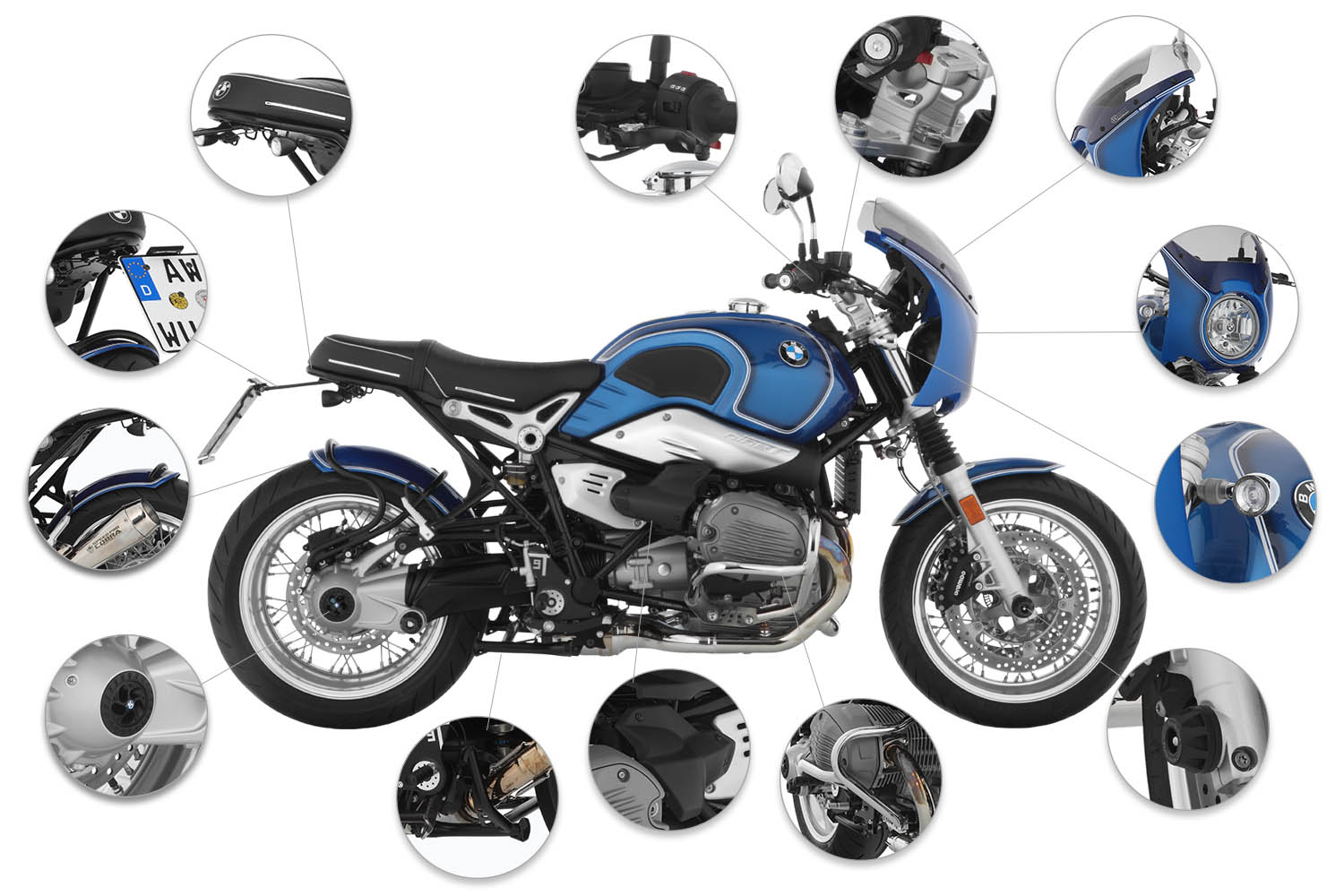 BMW R nine T /5 Wunderlich Edition
Our product range for BMW's 50th anniversary of the classic airhead /5 series not only allows for a classic look with our design components like the Daytona Fairing with a Sport Screen, rear fender, tail tidy and passenger seat frame but also many other parts. We have installed many of our protection parts like engine bars, axle sliders, air intake protection, oil cooler guard and more. Add convenience and ergonomic upgrades to your /5 with our R nine T center stand, handlebar risers, vario brake/clutch levers
R nineT /5 Wunderlich Edition
---
Please note: Products listed below is NOT filtered to show only products that fit a specific bike model. Parts listed below were used building this Wunderlich Edition. Please note multiple color options may be listed.
Here you can see the direct comparison to the original
---
BMW R nine T /5 Wunderlich Edition
---
R nine T /5 Fairing and Sport Screen
Add a classic look to your R nine T /5
Following the style of the legendary R90 S, this modern classic was developed to transform the R nine T into a pure sports roadster. The fairing not only looks great, it also effectively redirects air flow and increases rider comfort.
The fairing is made of lightweight but strong ABS plastic material. The unpainted is coated with a high gloss layer that gives the panel a paint-like quality. It can be mounted without further treatment, or you can get it painted by your local paint shop.
Sport or Touring Windscreens are Available
Made in Germany
---
R nine T tail Conversion
/5 Rear Fender, Tail Conversion, Indicators and Six days Seat Frame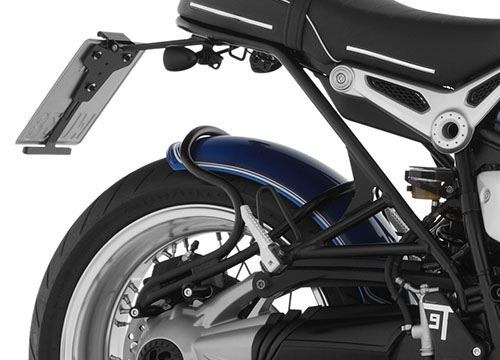 Available in: Silver or Black
Our eleventh R nineT concept bike, the WunderBob, was introduced to the public at Intermot Cologne, Germany in 2018 and has arrived so well that we have decided to offer the individual components so our customers could customize their own R nineT.
The rear mudguard of the WunderBob made of aluminum is safely and vibration-free by the elaborately bent and hand-welded mounts made of precision steel tubing. The mudguard hugs the rear tire and deflects splash water. The rear remains free floating.
The Fender is available in Silver or Black. You can customize the fender further and have it painted by your local paint shop like we did.
In addition you can add our Retrosport Tail Conversion or choose one of numerous other R nine T tail tidy conversion kits. Upgrade your indicators with our Kellerman Bullet 1000 Front and Rear turn LED signals available in Black or Chrome. Further clean the passenger seat frame with our SIXDAYS seat frame.
---
BMW R nine T /5 Protection
Engine Bars, Axle Sliders, Radiator Guard and More!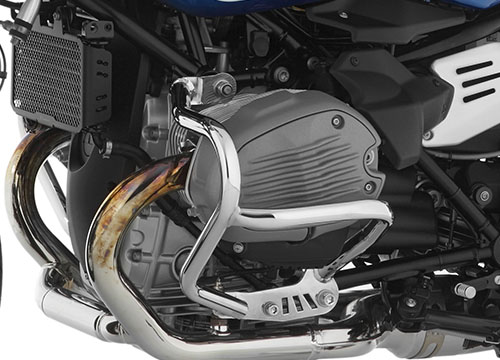 Our R nineT /5 Engine crash bars are available in Black, Silver or Chrome
Custom-made crash bar for optimal protection and an extraordinary look - safe, light and easy to maintain. Made from German precision steel tube, Wunderlich stands for tradition and for the best crash bar! The traditional shape has been further developed, both technically and visually.
Further protect your R nine T /5 with axle sliders, air inlet grill, oil cooler guard and much more.
This is just a few examples of the protection parts we have available for the R nine T /5 model
---
R nine T /5 Centerstand
You asked for it, we listened! We are excited to announce our R nine T Center Stand!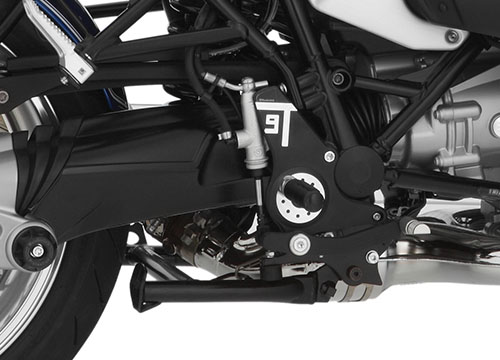 The center stand is an excellent addition to any motorcycle, which, unfortunately is no longer part of the standard equipment. Since only a middle or center stand ensures a secure footing, we have designed (for ease of elevating the machine better leverage on the boom) our main stand for retrofitting a stable and user-friendly tool. Indispensable for maintenance work (lubrication chain, oil change, oil level control), care, and above all also for level-loading of the machine. Simple installation, delivery including all mounting hardware.
---