The spark plug connector of the new generation bikes is actually much more than meets the eye. The connector is actually the coil as well. This tool makes it easy to remove the spark plug connector / high tension coil. Attempting to remove the connector without the proper tool will not only be difficult, it may cause irreparable damage to the connector.

This puller is beautifully machined of aluminum and then anodized blue. It also features a transversely bored hole through which you can insert a screwdriver or something similar, to pull out those stuck connectors.

This is a workshop quality tool that will last a lifetime. It is designed for use with the following BMW motorcycles:

R1100 S with 2-Spark Ignition (2003 and later)*

R1150 models with 2-spark ignition (2003 and later)*

R1200 C and CL with 2-Spark Ignition (2003 and later)*

All other R1200 models including Water Cooled

All F800 models plus F700 GS and F650 GS Twin

K1200 S, R, R-Sport, GT

K1300 S, R, GT

*If your bike is an earlier R model with a single spark ignition system, please order part number 8160239. (Link under the Related Products tab)
This item fits the following BMW bike models:
• F 650 GS (twin)
• F 700 GS
• All F 800 Models
• R 1100 S with 2-spark ignition
• All R 1150 / 1200 with 2-spark ignition
• K 1200 GT from ´06 - on
• K 1200 S / R / R-Sport
• All K 1300 Models
Customer Reviews
Average Customer Rating:





(Based on 19 reviews)
Already purchased this item?

Write a customer review
Works as it should, well made, nice color.
It works
Snug fit makes for confident pulling of the coils.
This part fits perfectly. I needed it to take the coil on and plug off check the valve gap on my RT. This is a must have for the do it yourself garage mechanic.
Well made. Very satisfied.
A finely machined and finished tool, built to last a lifetime. Very pleased.
I have not used the tool yet but it appears to be a high quality tool well machined and well finished with no machining marks or burrs.
I have a deep dark bottom drawer full of dusty special tools. But this one sits on my bench just because it's such a nice piece of machine work. Great quality from Wunderlich as usual.
Slick functional artistic tool makes the job soooo much easier.
Worked great and is now in bikes tool bag
Fits, works, lightweight and blue.
This tool is beautifully made. Does what it's supposed to.
This small tool works great for my K1300S,K1200R,and F650GS. I will never use Pliers anymore.
A little on the pricy side for what it is, but it works like it says it does.
Simple tool which is easy to use. Avoids any chance of applying the wrong torque on the coil eliminating the chance of breakage. Not particularly thrilled with the 23 dollar freight charge for you to send me a catalogue of you products, though.
Bought this tool to use in place of the lame factory supplied tool. That tool was unable to remove the spark plug/coil from the inside of the valve cover. This tool is well made and nicely finished.
Not used yet as my bike is brand new, but compared to others of similar use, this one is quite nice. I don't really care much about the looks of my tools, but the blue anodizing does give it a nice touch and I suppose easy to find too. As far as shipping, I've bought quite a few parts from Wunderlich recently and their shipping seems reasonable to me. I suppose if you order a single part, such as this, shipping may seem excessive.
A must have tool. If you could have only special tool for you BMW this is it. I suggest unplugging the connector from the coil before using this tool, so that you can pull without any worry that you pull the wire with the coil.
Product was great, shipping charges ridiculous I can not believe it costs as much to ship as item is worth.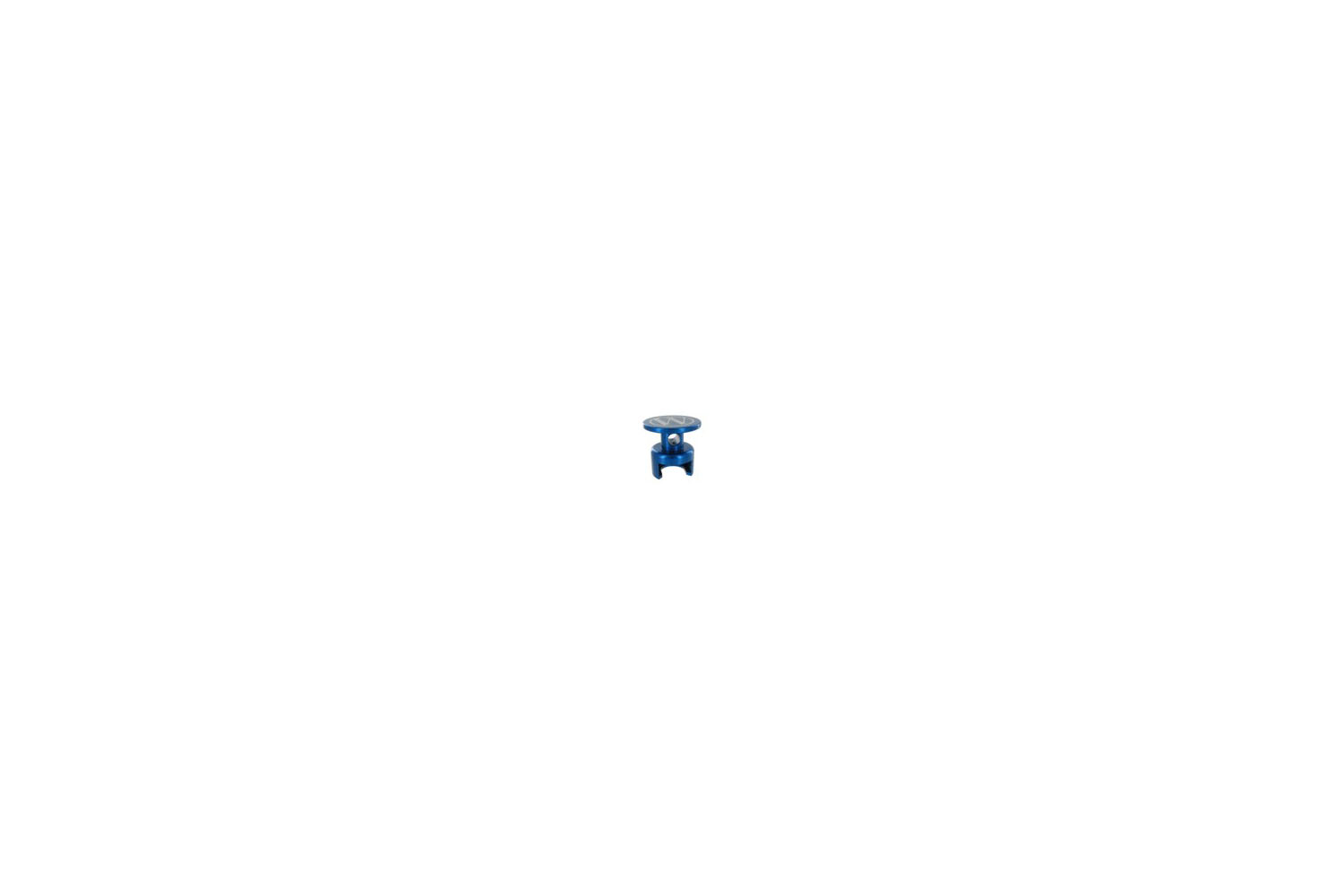 Part Number: 8160239
Price: $29.95