About Boxer2valve.com
Find parts for the following models on Boxer2valve.com
About Boxer 2 Valve
---
www.boxer2valve.com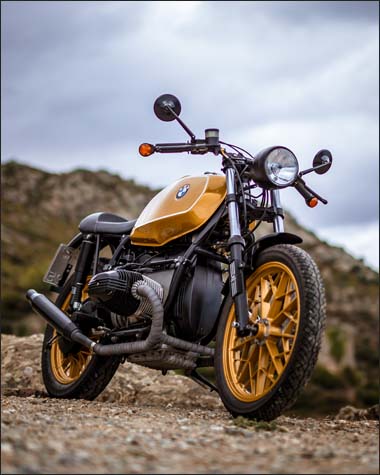 boxer2valve.com is brought to you by the same people who are Wunderlich America, and we have been the importer and distributor of high quality parts and accessories for 4-valve BMW motorcycles since the year 2000. In years past, we were also the owners of a successful BMW dealership from 1985 to 2008 and back in 1996 we were one of the very first motorcycle dealers anywhere, to have a web site and on-line store. We are neither newcomers to the world of BMW motorcycles, importing top quality products, nor running an on-line store. If you have had experience with us in the past, you can count on the same level of service and professionalism that you have come to expect from Wunderlich America.
Unique products, quality for less
We are very pleased to offer you a wide range of top quality parts and accessories for your classic BMW at very competitive or substantially discounted prices. We maintain a large inventory of OEM equivalent replacement parts and accessories as well as reproduction and performance parts from Wunderlich, Siebenrock and other internationally known suppliers. Many of our products cannot be found elsewhere. Whether you just need some spares or replacement parts to service your bike, or if you seek performance upgrades or are performing a complete restoration, we offer the parts to make it happen. You can be assured of only receiving the highest quality products and professional service when ordering from boxer2valve.com.
---
Thousands of Parts for the following models
BMW - R50_5
1970
· 1971
· 1972
· 1973
BMW - R60_5
1970
· 1971
· 1972
· 1973
BMW - R75_5
1970
· 1971
· 1972
· 1973
BMW - R100 RS
1976
· 1977
· 1978
· 1979
· 1980
· 1981
· 1982
· 1983
· 1984
· 1985
· 1986
· 1987
· 1988
· 1989
· 1990
· 1991
· 1992
· 1993
BMW - R100 S
1976
· 1977
· 1978
· 1979
· 1980
BMW - R80
1977
· 1978
· 1979
· 1980
· 1985
· 1986
· 1987
BMW - R45
1978
· 1979
· 1980
· 1981
· 1982
· 1983
· 1984
· 1985
BMW - R65
1978
· 1979
· 1980
· 1981
· 1982
· 1983
· 1984
· 1985
BMW - R100_T
1978
· 1979
· 1980
· 1981
· 1982
· 1983
· 1984
BMW - R100 RT
1978
· 1979
· 1980
· 1981
· 1982
· 1983
· 1984
· 1985
· 1986
· 1987
· 1988
· 1989
· 1990
· 1991
· 1992
· 1993
· 1994
· 1995
BMW - R80 G_S
1980
· 1981
· 1982
· 1983
· 1984
· 1985
· 1986
· 1987
BMW - R80 GS
1980
· 1981
· 1982
· 1983
· 1984
· 1985
· 1986
· 1987
BMW - R100 CS
1980
· 1981
· 1982
· 1983
· 1984
BMW - R65 LS
1981
· 1982
· 1983
· 1984
· 1985
BMW - R80 RT
1982
· 1983
· 1984
· 1985
· 1986
· 1987
BMW - R65 GS
1987
· 1988
· 1989
· 1990
· 1991
· 1992
BMW - R100 GS
1987
· 1988
· 1989
· 1990
· 1991
· 1992
· 1993
· 1994
· 1995
BMW - R100 GSPD
1989
· 1990
· 1991
· 1992
· 1993
· 1994
· 1995
BMW - R100 R
1991
· 1992
· 1993
· 1994
· 1995