Scroll Down to View All The Parts on Our Wunderlich Edition
BMW F900 R Wunderlich Edition
Anything but middle class!
Among the premieres at EICMA 2019 in Milan, the excellent BMW models F 900 R and F 900 XR caused enthusiasm and furor
The first thing presented was the BMW F 900 R, a beautiful, dynamic mid-range roadster on the parade of the Milan exhibition stand. A motorcycle that radiates lightness, handiness and sportiness even when stationary and has pinned the term Dynamic Roadster on the BMW. Rightly so! Gathered, powerful, cheeky and confident it looks! Fits!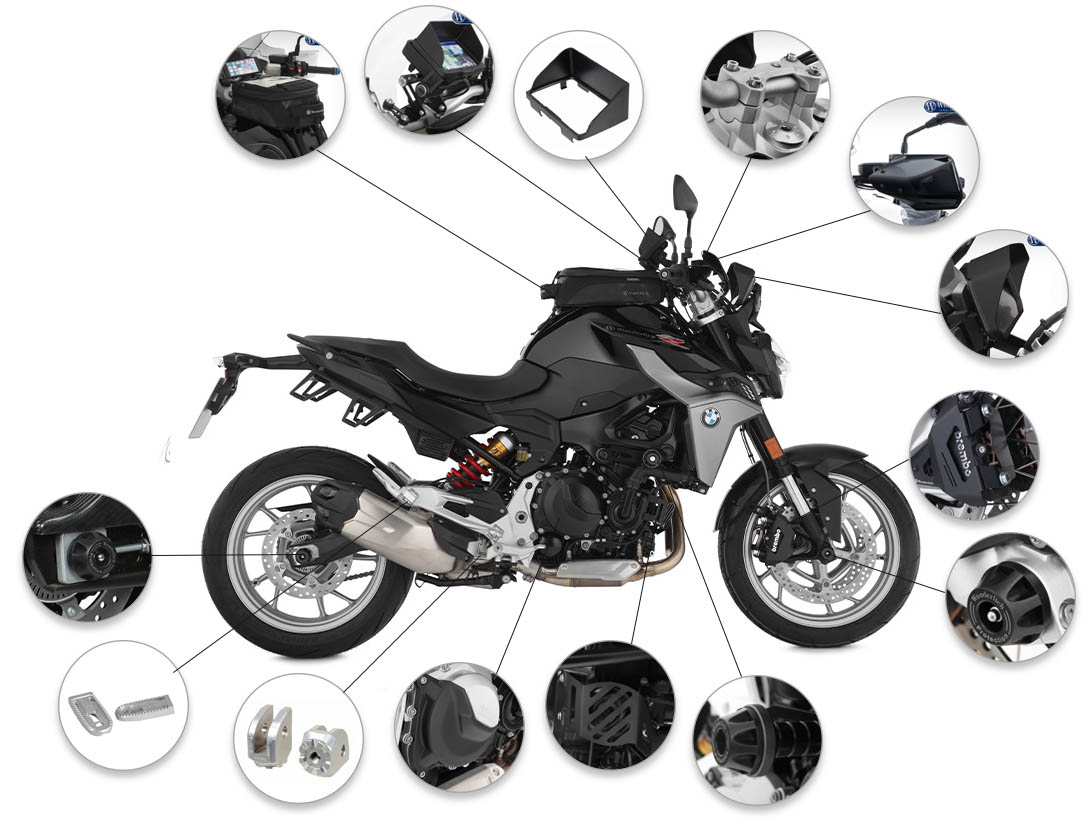 F900 R Wunderlich Edition
---
Please note: Products listed below is NOT filtered to show only products that fit a specific bike model. Parts listed below were used building this Wunderlich Edition. Please note multiple color options may be listed.
Here you can see the direct comparison to the original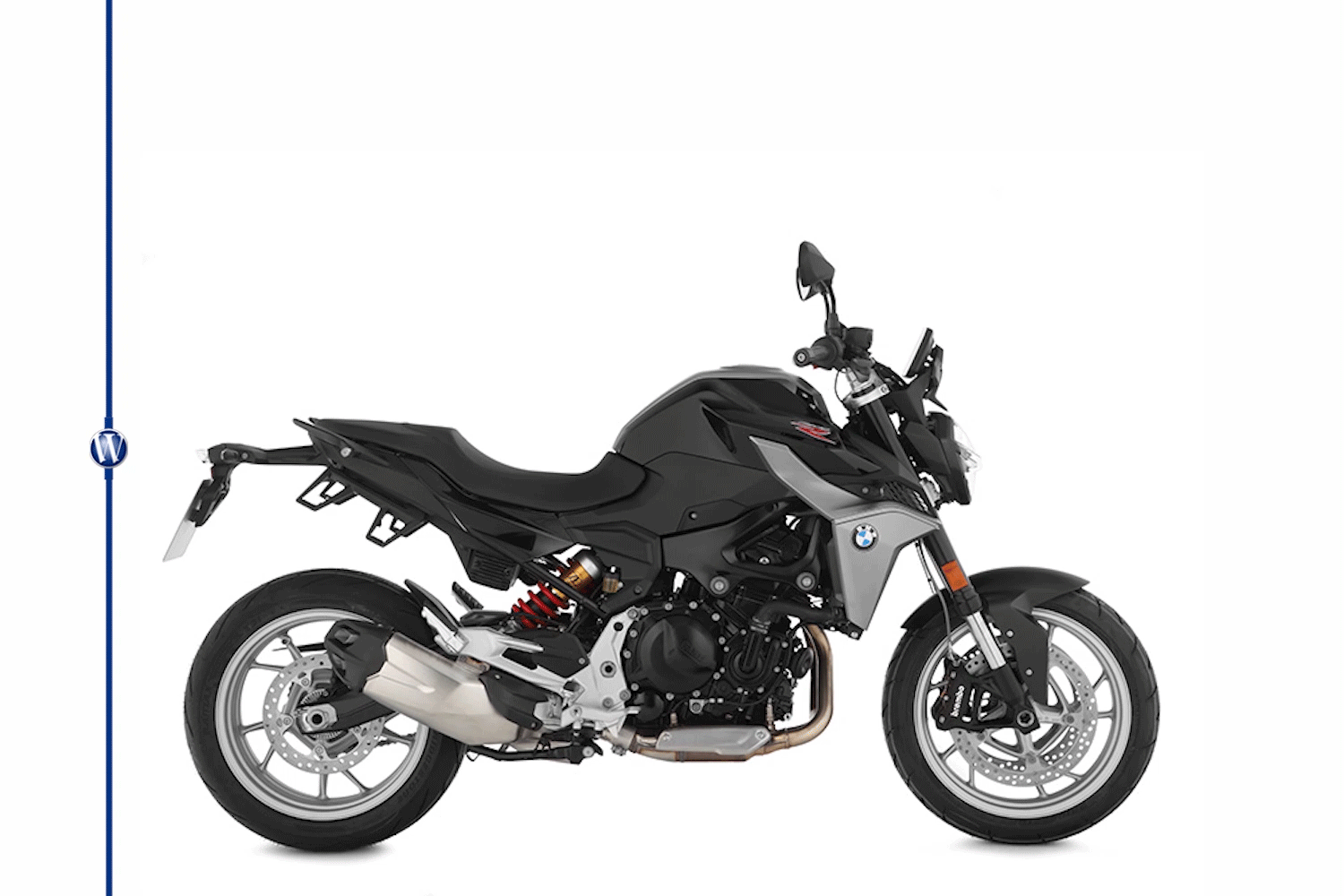 The race is on!
Wunderlich parts used on our F900 R Wunderlich Edition Model
We were happy to dedicate ourselves to the BMW F 900 R and started developing the components. We are already offering an immense range, which of course covers all areas for which Wunderlich stands: ergonomics, comfort, all-round protection, safety, luggage solutions, Wunderlich suspension and other accessories! All products are developed under our maxim of integrated design, sophisticated functionality in premium quality. Further components are in development, our program is growing steadily.
---
Ergonomics
Personalize your ride comfort just for you!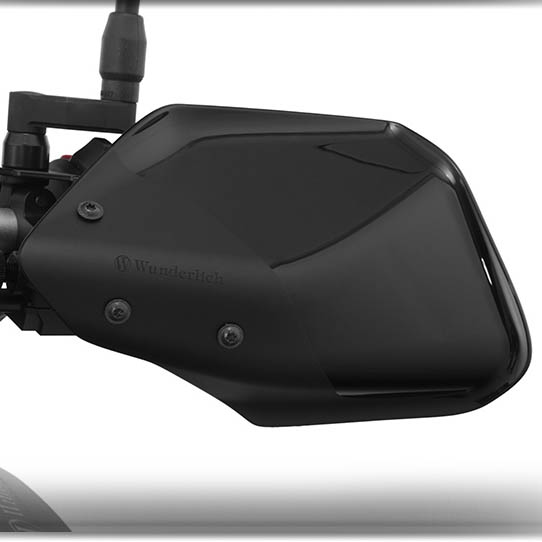 Life for motorcyclists below or above today's standard size has not become much easier in recent years. The average seat height of a motorcycle in the eighties was still between 750 mm and 800 mm, today you climb on average to 800 mm to 850 mm in height. On a standard F900 R you sit at 818 mm seat height.

Shortly after the market launch, we offer high-quality components for the new F900 models: handguards against wind, weather and annoying swirls, handlebar risers for relaxed sitting and riding while standing, ergonomic foot adjustable footpegs for both the rider and passenger. Sun Visors for both the new TFT display and Nav 6 screens and much more!
---
Total protection and security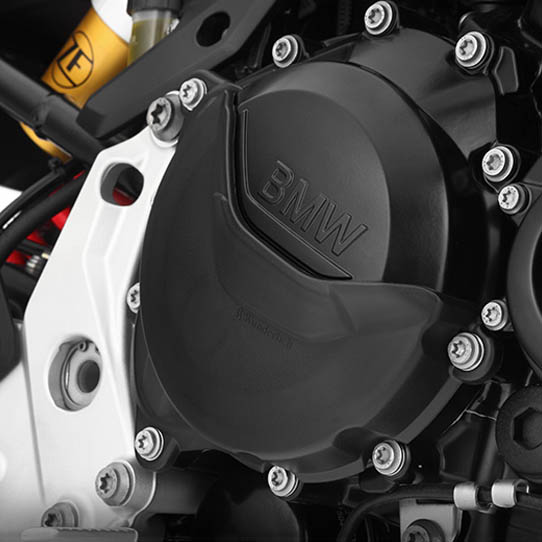 Wunderlich is here to help protect your motorcycle on paved roads, we offer excellent protection components to protect your F900 R. We offer, front and rear wheel axle sliders, frame sliders, engine protection shells, horn protection caliper protection in case of a side they help avoid major, costly damage to the motorcycle. What's more, our high-quality protective components help prevent damage to the engine and components, so that it is essential to continue driving despite a fall. An important aspect, not only for long-distance travelers who are stranded in the desert ...

Our side stand enlarger is naturally a must-have piece of equipment on every motorcycle: The bike remains in a secure upright position even when fully loaded, whatever the surface.
---
Innovative luggage solutions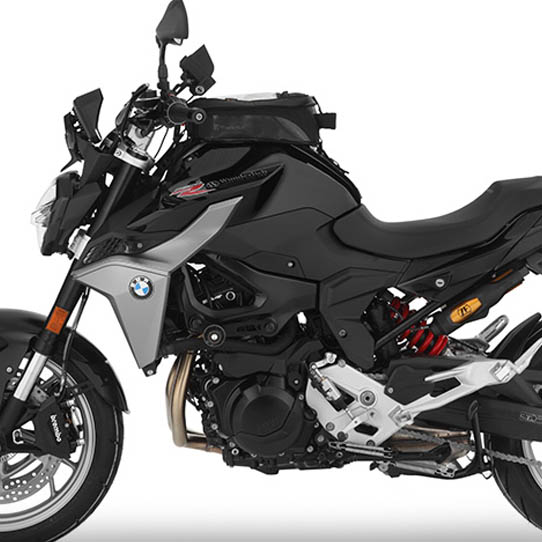 Wunderlich is known for its innovative luggage solutions which are specially designed for BMW motorcycles. This includes the absolute all-rounder among tank bags: the extremely adaptable Elephant tank bag. It's all the same whether it's a card slot or a photo insert, there's nothing that doesn't exist. For everyday riding, we recommend the Sport tank bag or even the practical Elephant tail bag.
---