Scroll Down to View All The Parts on Our Wunderlich Edition
BMW R nineT Pure Wunderlich Edition
The BMW R nineT Pure is perfect for everyone who loves the classic roadster design and is looking for a pure motorcycle experience. It is reminiscent of the 1970's and 80's era. But its heritage goes even deeper. The very first motorcycle from BMW was simple, minimalist and dynamic. Back in 1923, the BMW opposed-twin engine was the heart of the entire concept. At the same time, the new R nineT Pure offers you many options to customize your motorcycle. You can realize your dreams for your bike and your lifestyle. You will feel its origin, whether you're customizing it, or enjoying the thrill of opening the throttle.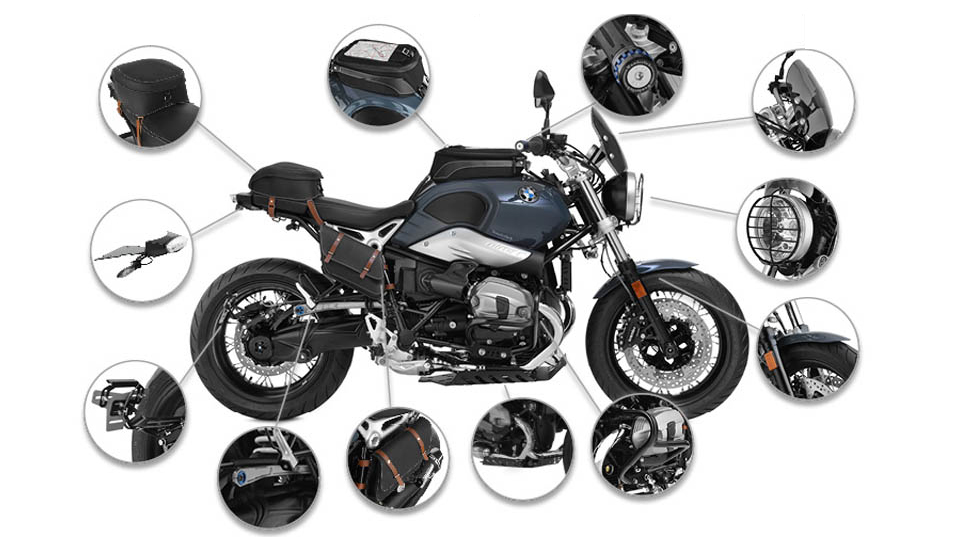 R nineT Pure Wunderlich Edition
---
Please note: Products listed below is NOT filtered to show only products that fit a specific bike model. Parts listed below were used building this Wunderlich Edition. Please note multiple color options may be listed.
Here you can see the direct comparison to the original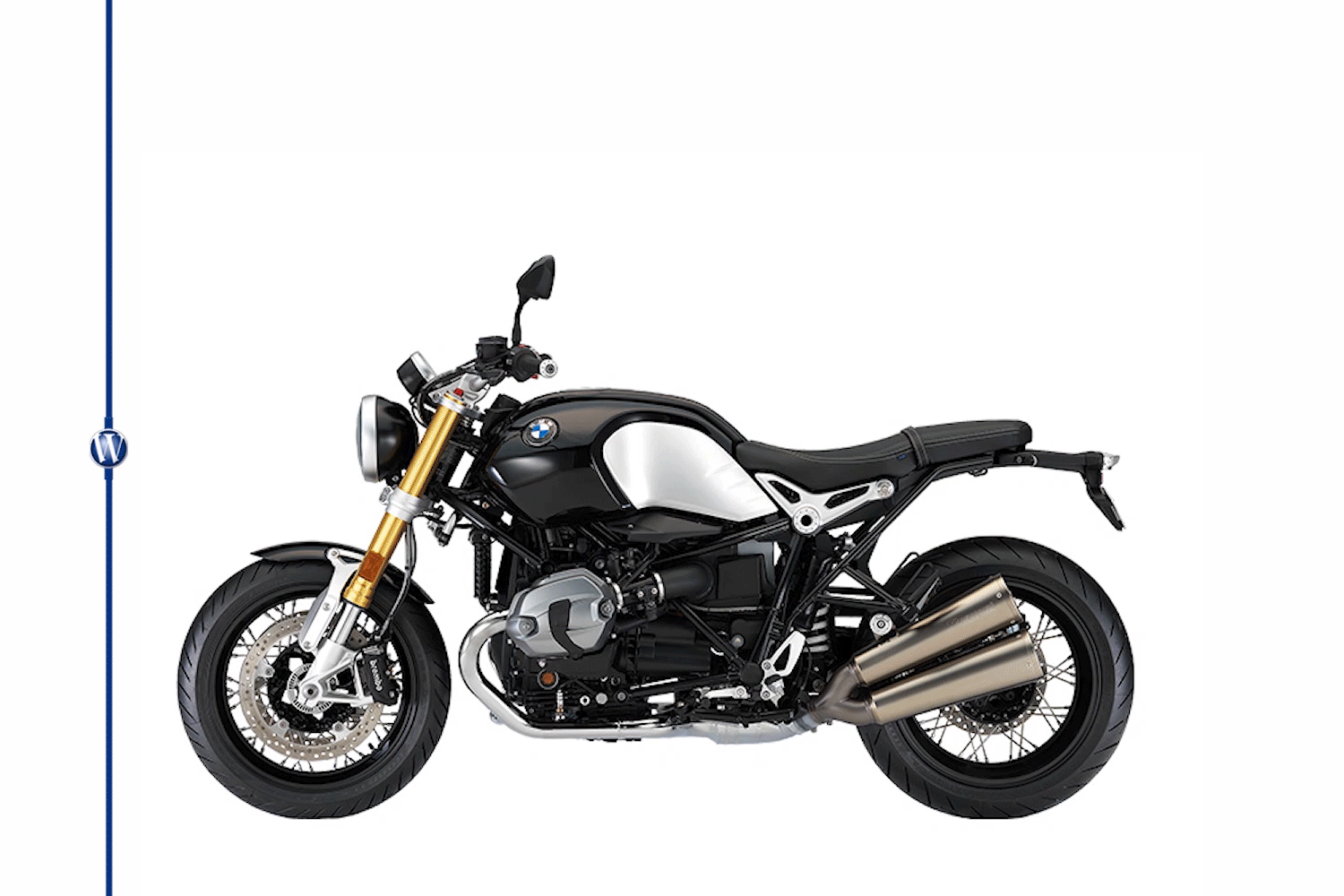 ---
Ergonomics
Personalize your ride comfort just for you!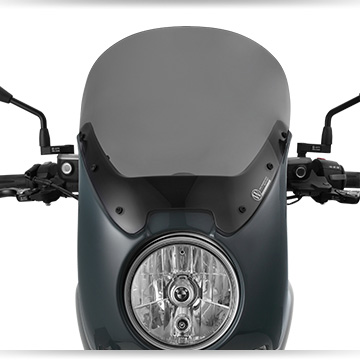 Life for motorcyclists of different height or stature has not become much easier in recent years. The average seat height of a motorcycle in the eighties was still between 750 mm (29.5") and 800 mm (31.5"), today you climb on average to 800 mm (31.5") to 850 mm (33.5") in height. On a standard R nineT Pure you are enthroned in 805 mm (31.7")height.
Shortly after the market launch, we offer high-quality components for the R nineT model: windshields and handguards for wind, weather protection, handlebar risers for relaxed sitting and riding while standing, ergonomic seats and footrest systems for a relaxed knee angle, and much more.
---
Total protection and security
If you move your Roadster away from paved roads, we offer excellent components to protect your R nineT. Whether motor or tank guard, engine and manifold protection, axle protection pads or our radiator protection, in case of a case they avoid major, costly damage to the machine. What's more, our high-quality protective components help prevent damage to the engine or components (for example, the exposed water pump), so that it is essential to continue driving despite a fall. An important aspect, not only for long-distance travelers who are stranded far from home...
Of course, our side stand enlarger can not be missing on any roadster: no matter the surface, the machine will stay securely even when fully loaded. loaded.
---
Innovative luggage solutions
Wunderlich is well-known for its innovative luggage solutions specialized in BMW. This includes the classic among the tank bags: the extremely adaptable Mammoth Retro Tankbag or Retro Tank Bag. No matter if it's a card slot or photo insert, we have it covered! We also offer an assortment of side bags and tail bags.
---
Some images for R nineT Pure Wunderlich Edition:


| | | |
| --- | --- | --- |
| | | |
| | | |
| | | |
---
The BMW R nine T Pure: Pure, Reduced, Air-cooled
Reduced to the essentials.
The design of the R nineT Pure is reminiscent of a typical roadster. The circular headlamp with a chrome ring, varnished housing and the new circular tachometer influence the look of the front. The proportions are determined by the three-part bridge frame together with the new classic looking telefork. The supporting element: the opposed-twin engine, just waiting to roar. The steel tank and the typically narrow rear complete a silhouette that is both stylish and elegant: for an agile and self-confident appearance - and all carried by the striking 5 spoke cast wheels. However, the minimalist stripped down design has nothing to do with nostalgia. Rather the R nineT Pure allows you to customize the bike to the full: equip it, modify it, design it - your bike, your style. The basis for the bike is a proven concept with the customary BMW Motorrad quality.
Proven opposed-twin engine for a completely individual ride.
The engine and the electrical system of the R nineT Pure already excited motorcycle fans in the RnineT. The air/oil cooled two cylinder opposed-twin engine with its 110 hp (81 kW) promises a lush, vital riding experience and keeps its promise - typical of a twin engine. The 2-in-1 exhaust system with a typical roadster-look emphasizes this style consciousness with a full, powerful sound. Thanks to standard ABS and optional ASC you can take this power safely to the streets.
Stylish and self-confident.
The R nineT Pure allows you to realize your dream of a custom motorcycle. Completely according to your ideas. Create your bike - in your style. Thanks to the comparatively low seat height, the motorcycle is suitable for many different body sizes. Additionally, you can lower your R nineT Pure further with the low-slung factory option. Deep, narrow and firmly padded, you'll ride in the best roadster manner - self-confident, unequivocal, and unmistakable.
Made for your ideas.
You are what you ride. The R nineT Pure is a mirror of your personal taste and your creativity. Of course, we have also adopted the R nineT Pure by custom-designing attractive, smart accessories for this unique bike. Our engine protection bars, skid plate and headlight grill provide extra safety on the road, while our license plate holders, sport screen and more ensure a totally individual and refreshing look. Of course, we also have excellent luggage solutions in our product availability. Our Retro and Vintage luggage options aren't just practical, they look great too.
---