Scroll Down to View All The Parts on Our Wunderlich Edition
Wunderlich R nineT Bobber called WunderBob!
At Wunderlich, we have already developed 10 conversions of the R nineT in order to clearly present the whole range of possibilities. Now an eleventh has been added as a result of our Bob Job: Our bobber called WunderBob!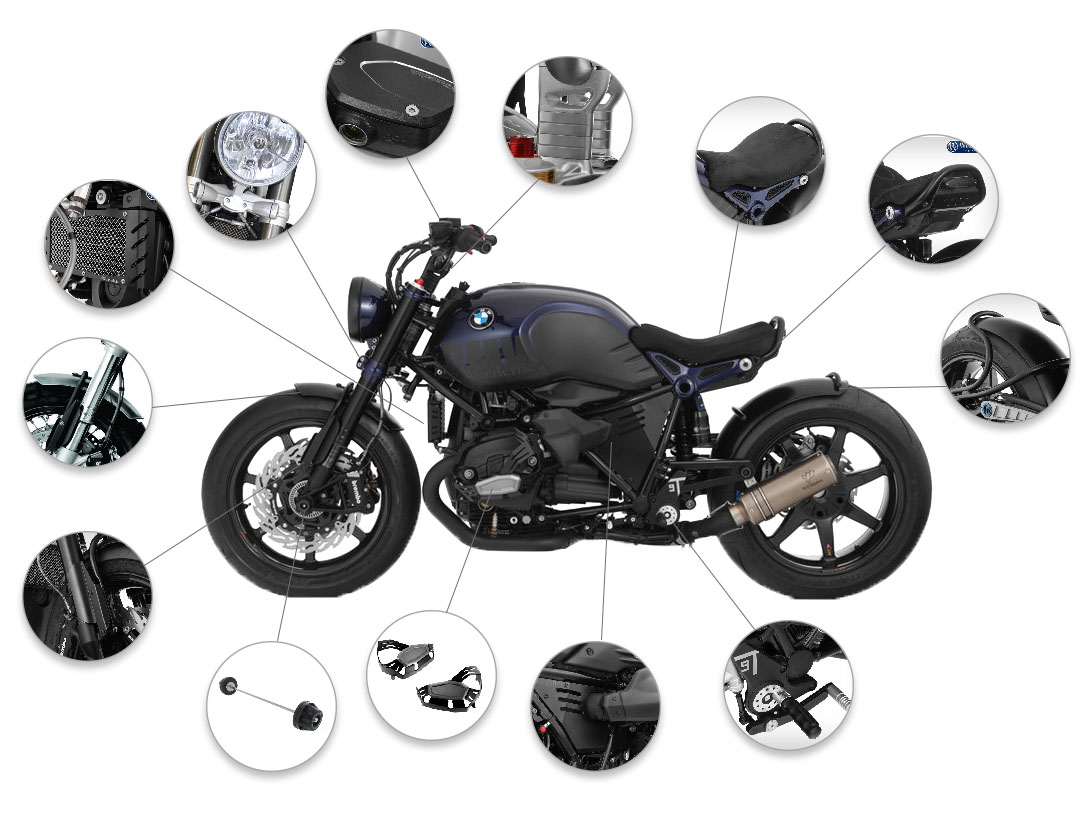 R nineT Wunderbob Wunderlich Edition
---
Please note: Products listed below is NOT filtered to show only products that fit a specific bike model. Parts listed below were used building this Wunderlich Edition. Please note multiple color options may be listed.
Here you can see the direct comparison to the original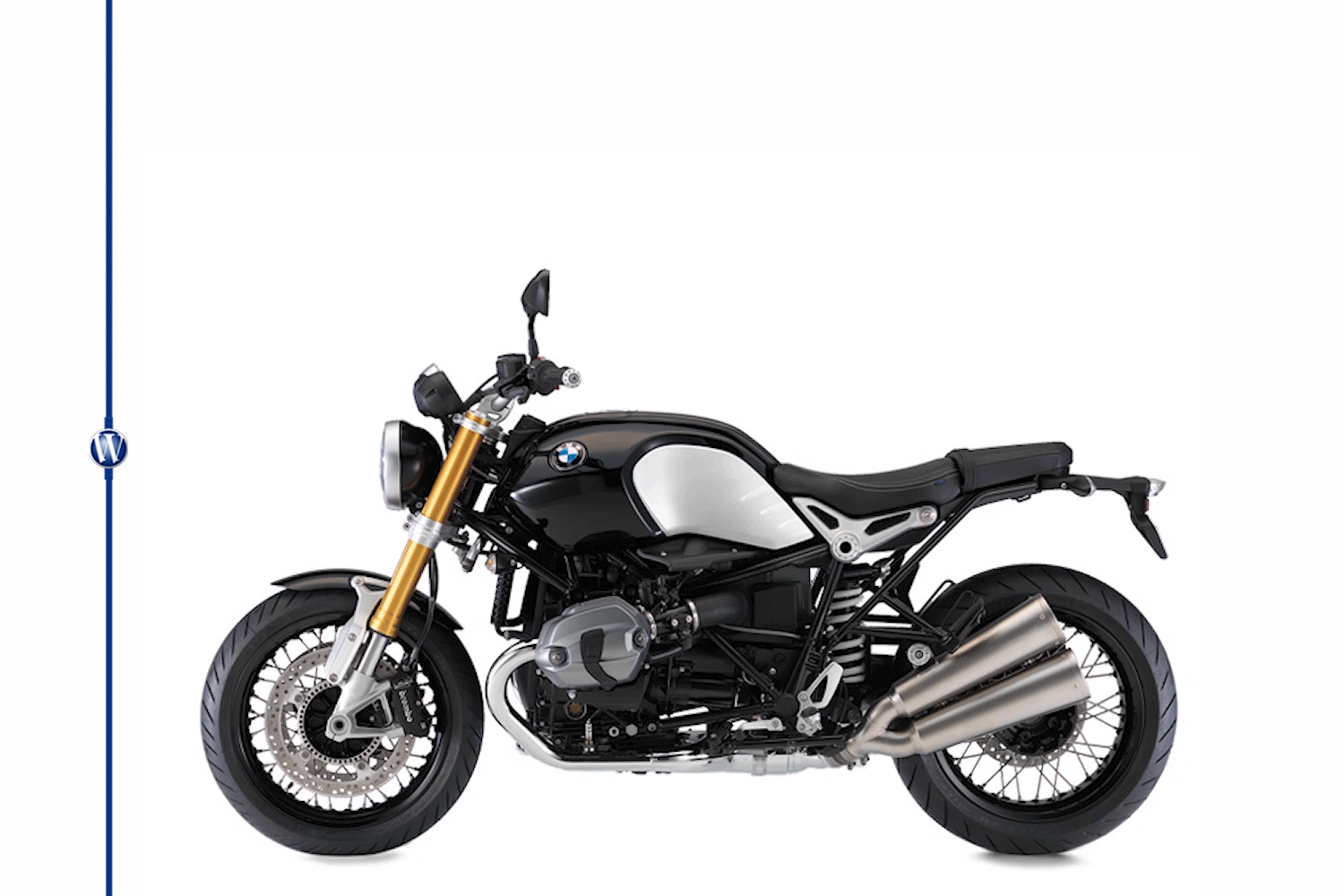 American bobbers were featured in the 1940's and 50's by mounting the front wheel mudguard above the rear wheel. The front wheel then ran without fenders. The back, lower end of the Fornt mudguard was often cut back, what the Americans called Bob, hence the name Bobber. The machines were made lighter and thus more efficient and shake off their cumbersome exterior. Added to this was a solo seat. In their casual, confident appearance, reduced to the bare essentials, Bobbers were less popular than other styles, such as the Café Racer. This may be due to just that casual appearance with its relaxed seating position.

That was the approach for our designer Nicolas Petit: The bobber should be more powerful, lighter and at the same time have a lot of nonchalance. It was a challenging task, since Bobber have been built mostly on the basis of transversely mounted V-twin series engines, which were distinctive because of the placement of the forward foot controls which made for significantly restrictive design.

At Wunderlich we like demanding tasks and would not make half-hearted effort. We have developed the R nineT into a bobber that is a timely interpretation of the bobbers of the 40s and 50s, and doesn't stray far from the appearance of the R nineT. The result is a Bobber, which we have given the name WunderBob. A stand-alone machine that offers not only outstanding design but also performance and unmatched, nimble handling with all the ingredients for a reliable, honest riding companion.

We presented the WunderBob to the general public for the first time at the Intermot 2018 in Cologne. It was then presented in Milan at EICMA 2018 and, of course, on the custom bike show in Bad Salzuflen in early Decembe of 2018.