Scroll Down to View All The Parts on Our Wunderlich Edition
BMW R1200 R Wunderlich Edition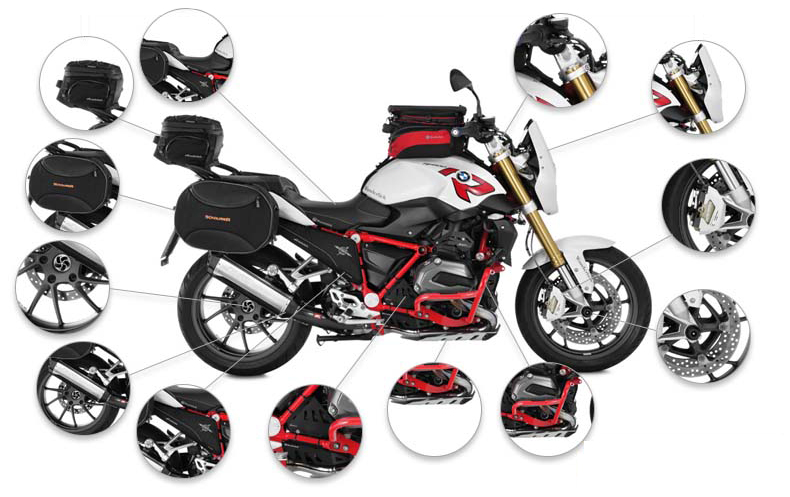 R1200 R Wunderlich Edition
---
Please note: Products listed below is NOT filtered to show only products that fit a specific bike model. Parts listed below were used building this Wunderlich Edition. Please note multiple color options may be listed.
Here you can see the direct comparison to the original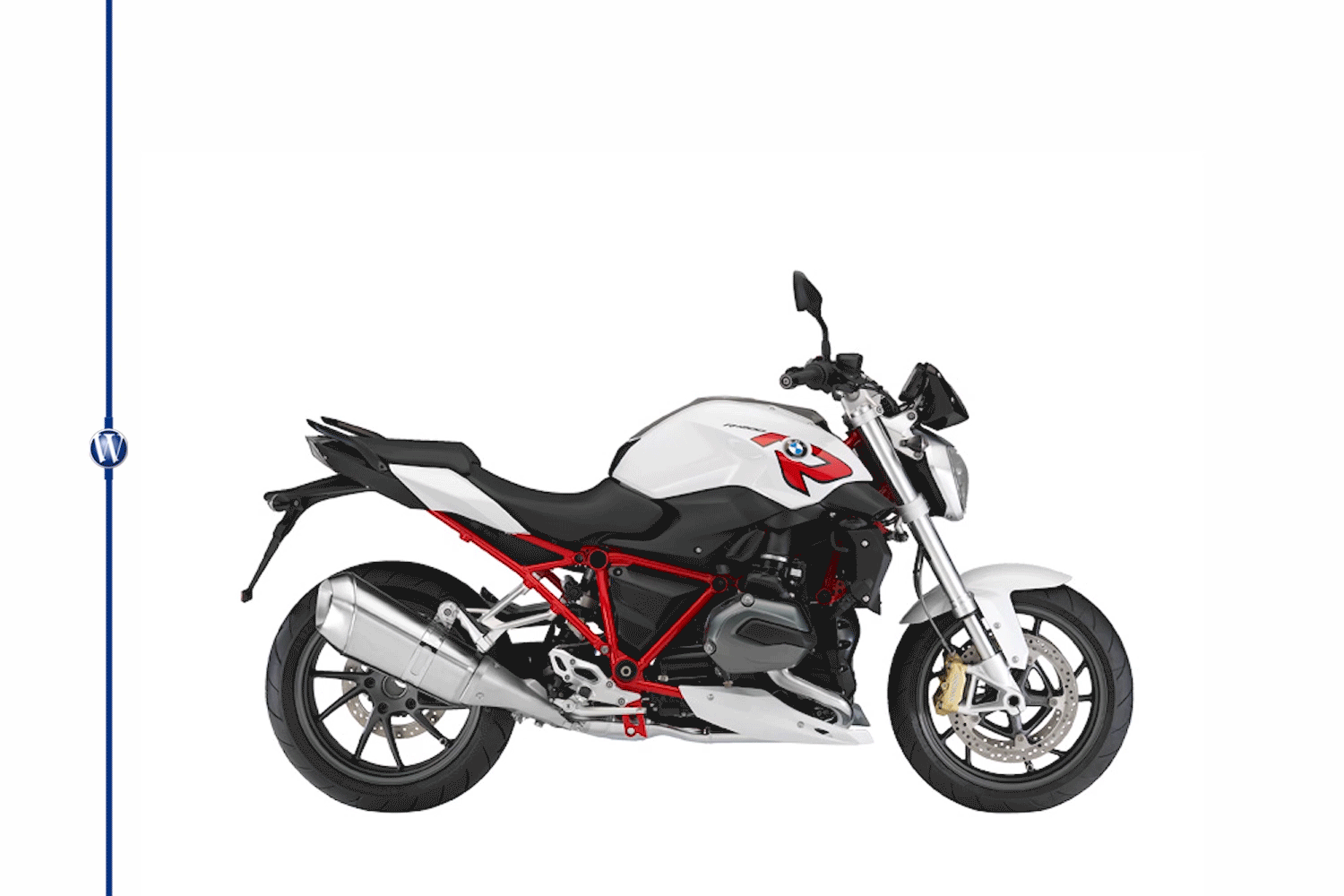 ---
Ergonomics
Personalize your ride comfort just for you!
Life for motorcyclists below or above today's standard size has not become much easier in recent years. The average seat height of a motorcycle in the eighties was still between 750 mm and 800 mm, today you climb on average to 800 mm to 850 mm in height. On a standard R 1200 R you sit in 790 mm seat height. And even the lightest of all current BMW enduro bikes, the G 310 GS, has a respectable 835 mm in the series trim.
Shortly after the market launch, we offer high-quality components for the new R model: windshields and handguards against wind, weather and annoying swirls, handlebar elevations for relaxed sitting and driving while standing, ergonomic benches with gel inserts on which to travel for ever and a functional lowering kit for the seat and much more.
Total protection and security
If you move your Enduro away from paved roads, we offer excellent components to protect your R 1200 R. Regardless of engine or tank guard, engine and manifold protection, axle protection pads or our radiator protection, in case of a case they avoid major, costly damage to the machine. What's more, our high-quality protective components help prevent damage to the engine or units (for example, the exposed water pump), so that it is essential to continue driving despite a fall. An important aspect, not only for long-distance travelers who are stranded in the desert ...
Of course, our side stand support extension must not be missing on any travel steamer: No matter on what surface and what load, the machine will remain securely even when fully loaded.
Innovative luggage solutions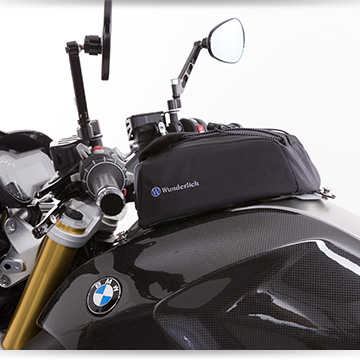 Many BMW R 1200 R will probably be used daily as a daily driver. Wunderlich offers the tank bag "SPORT" as a perfect all-rounder for many occasions, ideal for this purpose. It can be fixed in flux using the LOXX quick-release fastener. With E-Connect access.
---
Wunderlich R 1200 R LC
BMW heavily redesigned its R 1200 R LC for the 2015 model year. The roadster is now powered by the new liquid-cooled Boxer and the old Bavarian Telelever has been replaced by an upside-down telescoping fork with 45 mm dip pipe. This functions exceptionally well, the handling of the vigorous roadster is well nigh perfect. We've left no stone unturned anywhere else either. Engine, suspension & brakes — nothing is how it used to be. The Bavarians have brilliantly mastered the overhaul and, even while standing, the R makes a fantastic impression — not least thanks to its refined looks and red trellis frame.
We've passionately devoted ourselves to the R, true to the motto of "Making good even better". The two most noticeable developments in our roadster have to be the red plastic-coated engine crash bar which is precisely tailored to the frame as well as the red/white headlight fairing. Both match the roadster's sporty lines perfectly. The headlight fairing also ensures a pleasantly even airflow and makes the rugged front of the R appear much more homogeneous without disturbing the classic roadster appearance.
On the tank sits the red-black "Elephant" tank bag kit, which perfectly matches the R design. The soft case bags as well as the "Combi Bag" seat and luggage rack back can accommodate additional luggage. Even more space is made available thanks to our frame bags, which are available in a range of designs, as well as our handlebar bags, which also function as universal holders for smartphone navigation.
Indicator protection bars not only protect, but also look great. The same applies to our "Micro Flooter" headlights, which offer a clear gain in active and passive safety.
Our complete range for the R 1200 R LC includes countless other products.
---
Some pictures of the R 1200 R Wunderlich Edition:

| | | |
| --- | --- | --- |
| | | |
| | | |
| | | |
| | | |
| | | |
| | | |
| | | |
| | | |