Scroll Down to View All The Parts on Our Wunderlich Edition
R1250 R Wunderlich Edition!
You could say "If it ain't broke, don't fix it!", when you gaze upon the BMW R 1250 R for the first time. On the surface you can see that the front spoiler beneath the engine and the radiator fairing have been modestly modified. The real changes are much deeper and can be found in the cylinder heads of the popular roadster. It is the latest generation with the outstanding 1250 cc engine that adds more cylinder displacement and a additional performance features: ShiftCam technology, which means the intake camshaft can add two cam profiles: one for torque-defined riding at low, moderate revolutions and a cam profile when you need power. Why did BMW do this? Because the fantastic engine improves the riding experience while increasingefficiency.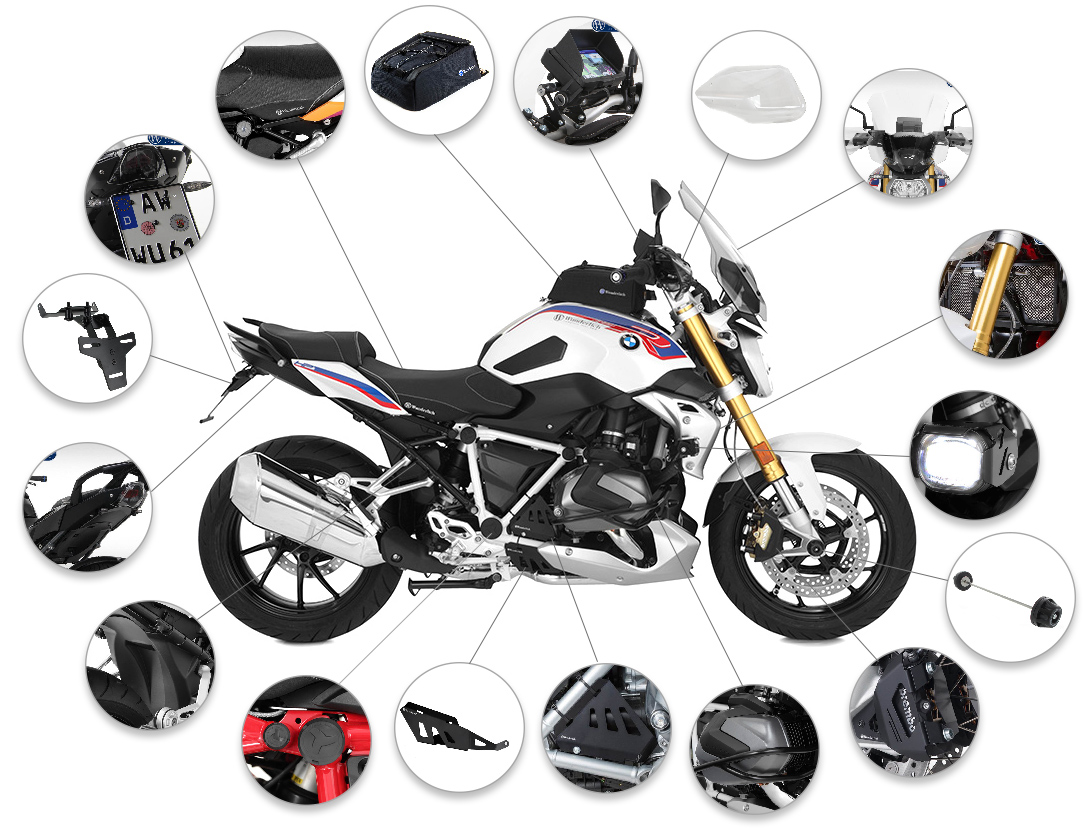 You don't feel a thing when you switch the cam profile while riding. This is technology that pleases: In the city, on country roads and on long trips, fast journeys, as well as during relaxed rides across the country.

R1250 R Wunderlich Edition
---
Please note: Products listed below is NOT filtered to show only products that fit a specific bike model. Parts listed below were used building this Wunderlich Edition. Please note multiple color options may be listed.
Here you can see the direct comparison to the original
---
Ergonomics
Personalize your ride comfort just for you!
---
R1250 R Marathon Windscreen
---
ERGO Active Comfort Seat
---
Handlebar riser
---
Wunderlich R1250 Sport Engine Bars
---
Tank Bag Sport
---