Scroll Down to View All The Parts on Our Wunderlich Edition
BMW S 1000 XR – a cross of sport and adventure
When BMW put the new S 1000 RR out on the streets as a thoroughbred sports bike, we immediately realised that BMW wanted to use this concept to develop a new segment. We actually anticipated the S 1000 R three years before its appearance with our S 1000 PIRANHA and MadMax. Nevertheless, the XR did come as quite a surprise.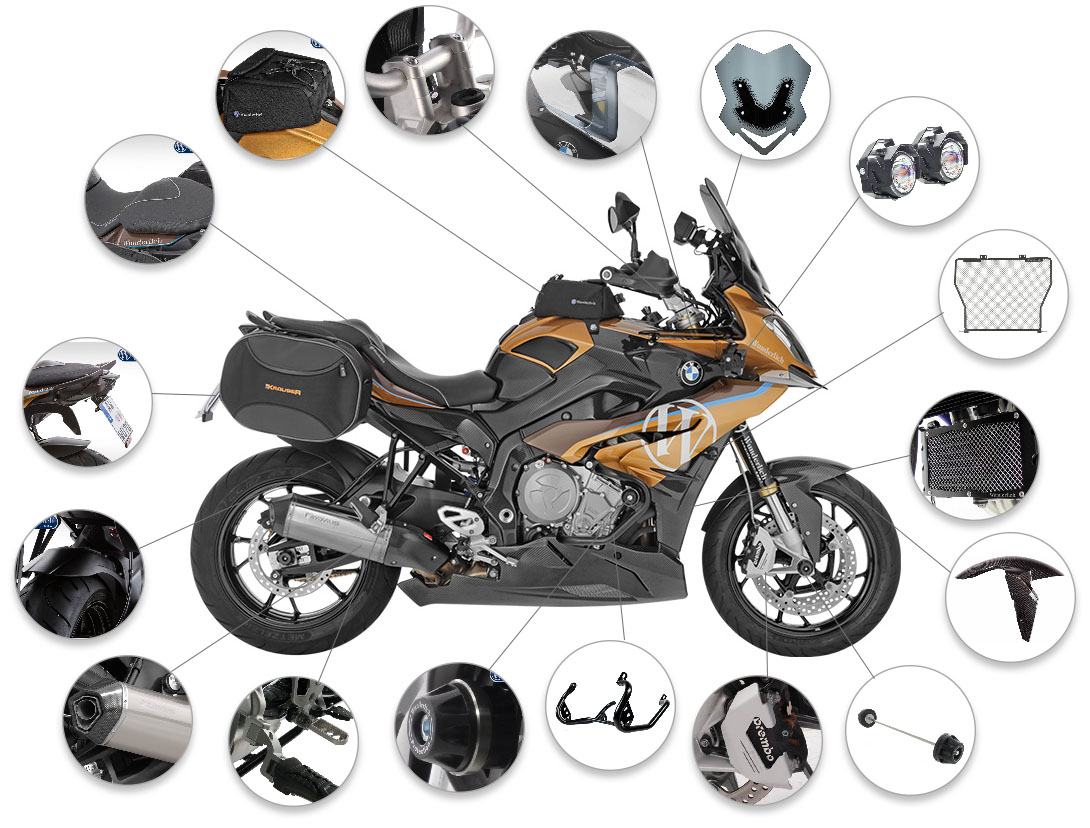 S1000 XR Wunderlich Edition
---
Please note: Products listed below is NOT filtered to show only products that fit a specific bike model. Parts listed below were used building this Wunderlich Edition. Please note multiple color options may be listed.
Here you can see the direct comparison to the original
The XR is a successful, torque-optimised blend of the four-cylinder power pack of the RR with elements of the R 1200 GS and just a dash of Roadster. It is, like the whole new model range, practically a revolution: Gone are the days when BMW tried to be different from everyone else. They've rethought things: The company's new street models have a telescoping fork instead of Telelever, intuitive blinker switches, and a design that appeals more to customer tastes.
Doubters may maintain the XR is just Bavarian for Multistrada, but this has more to do with the concept. It has already been available on the market in a variety of forms - not just from Ducati. BMW succeeded this time with an impressive model. In our experience, the S 1000 XR offers exactly the kind of fun riders expect in this market segment. We're excited!


We took the new XR and custom-designed attractive, smart accessories for the bike. We it with a larger windscreen, handlebar risers, mirror extensions, rear wheel hugger, and front Extenda fender, to treat riders to significantly more touring comfort. Riders who want a sportier feel should buy the Remus Hypercone for a rich sound, and we offer a variety of engine bars and component protection for extra safety. The radiator cover and various fairings add extra protection.
Ergonomics
Personalize your ride comfort just for you!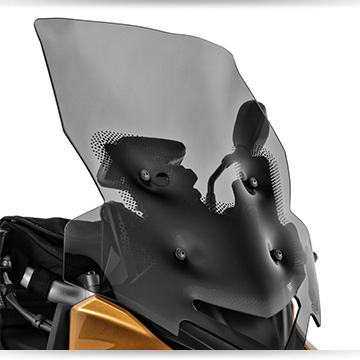 Life for motorcyclists of different height or stature has not become much easier in recent years. The average seat height of a motorcycle in the eighties was still between 750 mm (29.5") and 800 mm (31.5"), today you climb on average to 800 mm (31.5") to 850 mm (33.5") in height. On a standard S 1000 XR you sit in 840 mm (33") height.

Shortly after launch, we offer high-quality components for the S models: windshields and hand guards against wind, weather and annoying turbulence, handlebar raises for relaxed sitting and for standing, ergonomic benches and pegs for a relaxed knee angle and much more.
---
Total protection and security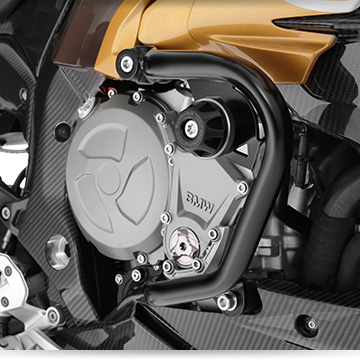 If you move your Enduro away from paved roads, we offer excellent components to protect your S 1000 XR. Whether engine or tank guard, engine and manifold protection, axle protection pads or our radiator protection, they help avoid major costly damage to the machine. What's more, our high-quality protective items help prevent damage to the engine or components (for example, the exposed water pump), so that, despite a fall, it is absolutely essential to continue driving. An important aspect, not only for long-distance travelers who are stranded far from home.
Of course, our side stand extension can not be missing on any sport tourer: no matter the surface, the machine will stay securely even when fully loaded.
---
Innovative luggage solutions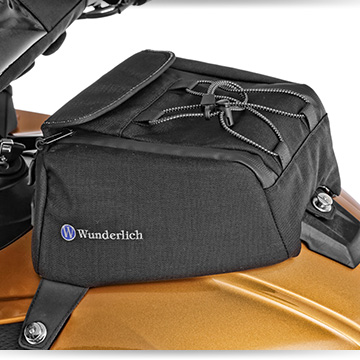 Wunderlich is well-known for its innovative luggage solutions specialized in BMW. This includes the tailor-made tank bag for the S 1000 XR: the Tank Bag Sport, S1000XR. It holds a volume of about 7L and holds reliably even at the highest speeds on its 1000 XR. It is also water-repellent and additionally coated on the inside. The ideal solution for the daily journey, for the day trip or the larger excursion.