Voted Best Brand by Motorrad Readers
---

BEST BRAND 2020 And 2021!
We have every reason to be very happy! The readers of Europe's largest motorcycle magazine MOTORRAD have voted us BEST BRAND 2021 in the category "Accessories/Conversions" for the second time in a row after 2020.
"We at Wunderlich were extremely pleased to receive the award as BEST BRAND 2020 last year! Receiving it had and still has great significance for our entire team, especially for myself! Especially because we are absolutely specialized in the field of accessories and concentrate exclusively on the BMW brand. This year's vote and the associated renewed award as BEST BRAND 2021 of course tops it all for us! Therefore, I would like to personally thank the readers of MOTORRAD for their great trust in Wunderlich. You encourage us to continue to do our best for you!"
Frank Hoffmann | Managing Director of Wunderlich GmbH
---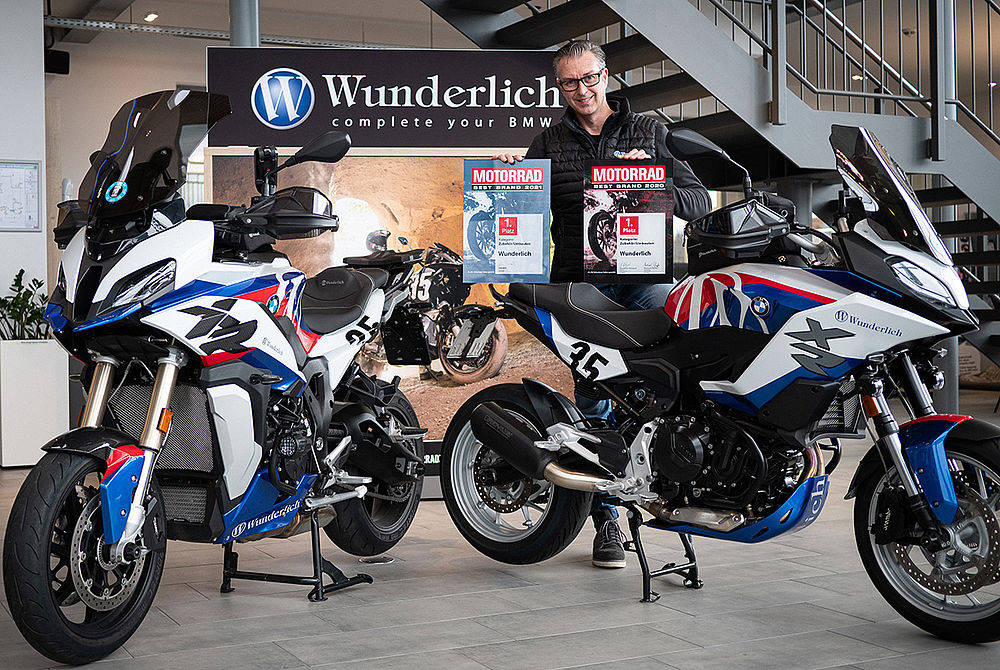 There's no doubt that this kind of award should be treasured even more the more specific the product portfolio is – as is the case with us by nature as a BMW focused brand. This once again shows us how much you trust us and that our spirit and values are reflected in our products and brand in the eyes of our customers.
It is nice to see that you have confidence in us and have chosen us as BEST BRAND. We feel this is recognition for us and our commitment. It is a very good feeling to know that the time and passion we invest are so much appreciated!
A big thank you to our loyal customers, friends, partners and especially to the readers of MOTORRAD, who have supported us with their vote!
---
---
Best Brand Motorrad 2020 & 2021
---