Scroll Down to View All The Parts on Our 2017 Wunderlich Edition
The new F 700 GS (2017-)
We already have a large product portfolio covering safety, ergonomics, optics, protection and more for the GS.The F700 GS is a lightweight dual-sport motorcycle that is
BMW F700 GS Wunderlich Edition
F700 GS Wunderlich Edition
---
Please note: Products listed below is NOT filtered to show only products that fit a specific bike model. Parts listed below were used building this Wunderlich Edition. Please note multiple color options may be listed.
Here you can see the direct comparison to the original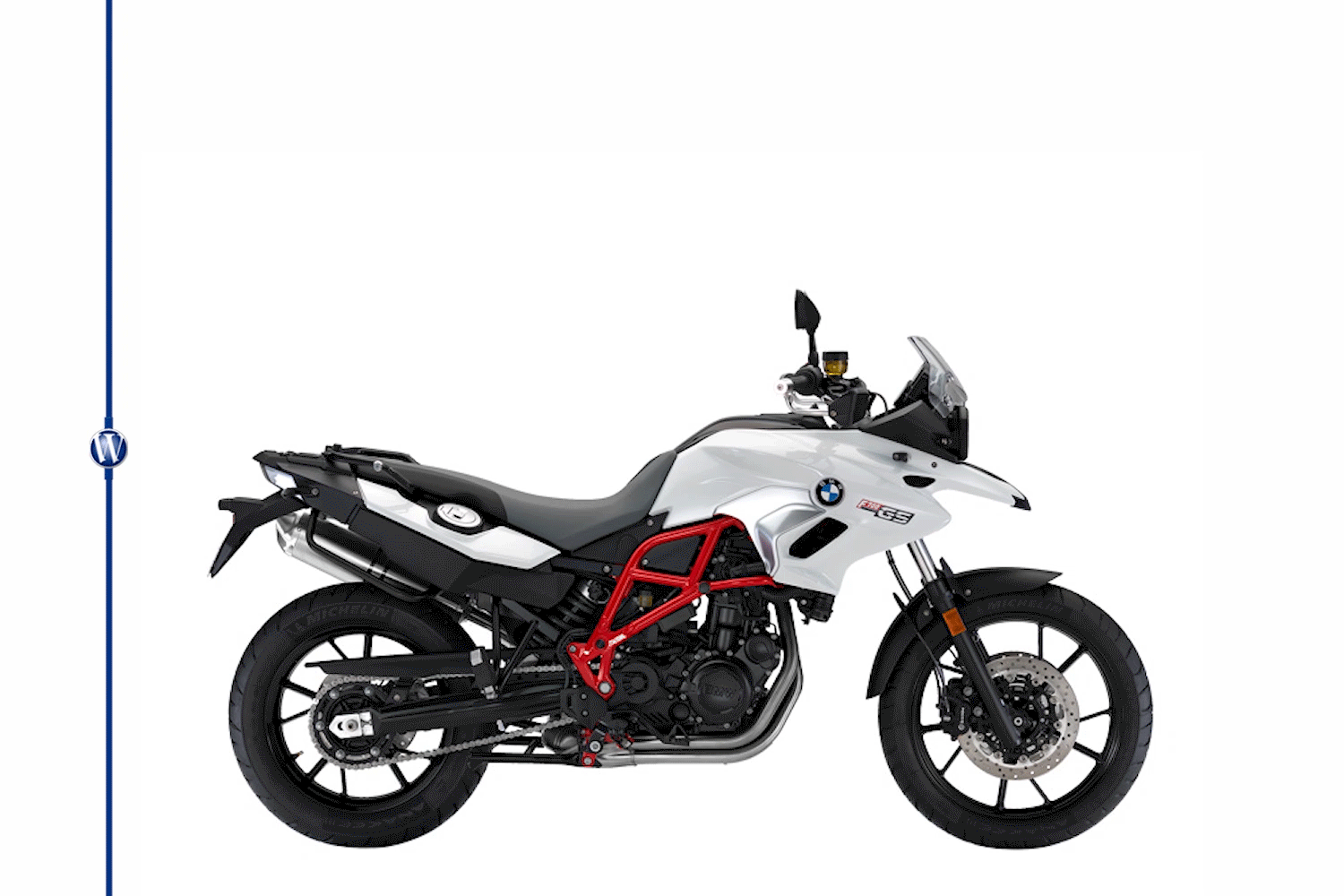 ---
Ergonomics
Personalize your ride comfort just for you!
Life for Adventure bike owners hasn't exactly gotten easier in the last few years. Where the average seat height for a motorcycle in the Eighties was between 750 mm (29.5") and 800 mm (31.5"), today riders have to climb onto a seat with an average height of 800mm (31.5") to 850 mm (33.5"). The standard F 700 GS seat height is 820 mm (32.3"). And even the lightest of all current BMW enduro bikes, the G 310 GS, has a respectable 835 mm (32.9") in the series trim.

Shortly after launch, we offer high-quality components for the F models: windshields and handguards against wind, weather and annoying turbulence , handlebar raises for relaxed sitting and standing, ergonomic seats and footpegs for a relaxed knee angle and more.
---
Total protection and security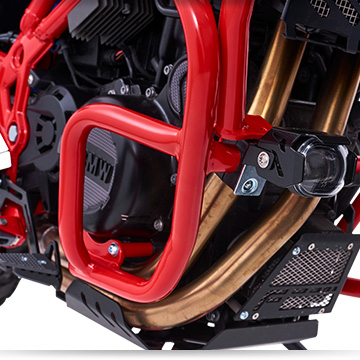 If you move your Enduro away from paved roads, we offer excellent components to protect your F 700 GS. No matter whether you need an engine protection bar or a tank protection bar, engine and manifold protection,axle sliders or our cooler protection, our equipment helps prevent serious and costly damage to your bike should the worst happen. What's more, our high-quality protective items help to prevent damage to the engine, components (e.g. on the exposed water pump), and rider, so that you can continue on your travels despite a mishap. An important aspect – andnot just for long-distance riders stranded off-road.

Our side stand enlarger is naturally a must-have piece of equipment on every Adventure bike: The bike remains in a secure upright position even when fully loaded, whatever the surface.
---
Innovative luggage solutions
Wunderlich is known for its innovative luggage solutions which are specially designed for BMW motorcycles. This includes the absolute all-rounder among tank bags: the extremely adaptable Elephant tank bag. It's all the same whether it's a card slot or a photo insert, there's nothing that doesn't exist. For everyday riding, we recommend the Sport tank bag or even the practical Elephant tail bag.
---