Scroll Down to View All The Parts on Our Wunderlich Edition
BMW R 1250 RT Wunderlich Edition
We dedicated ourselves to the latest RT with passion and developed the components immediately after its initial launch. We offer an comprehensive product range for the popular BMW R 1250 RT that naturally covers all of the things that Wunderlich is famous for: ergonomics, comfort, all-round protection, safety, luggage solutions, and other accessories too! All products are developed under our rules of integrated design with sophisticated functionality and premium quality.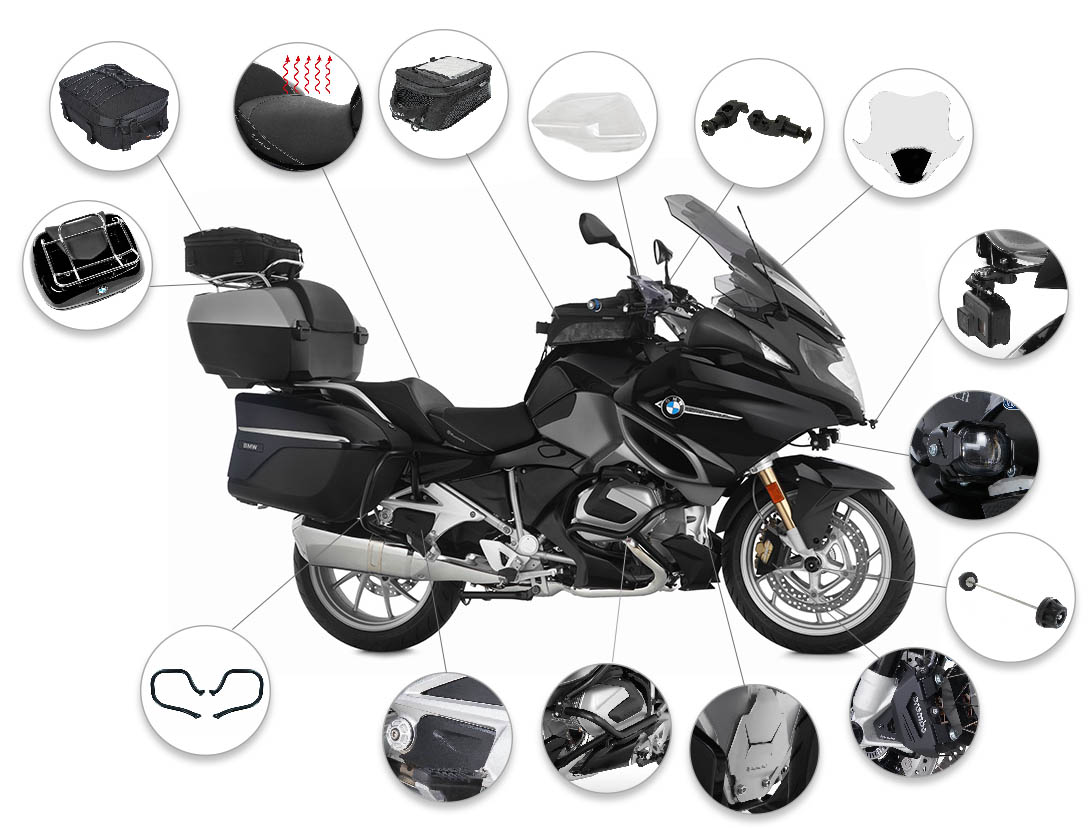 Scroll down to view the parts used on this R1250 RT Wunderlich Edition
R1250 RT Wunderlich Edition
---
Please note: Products listed below is NOT filtered to show only products that fit a specific bike model. Parts listed below were used building this Wunderlich Edition. Please note multiple color options may be listed.
Here you can see the direct comparison to the original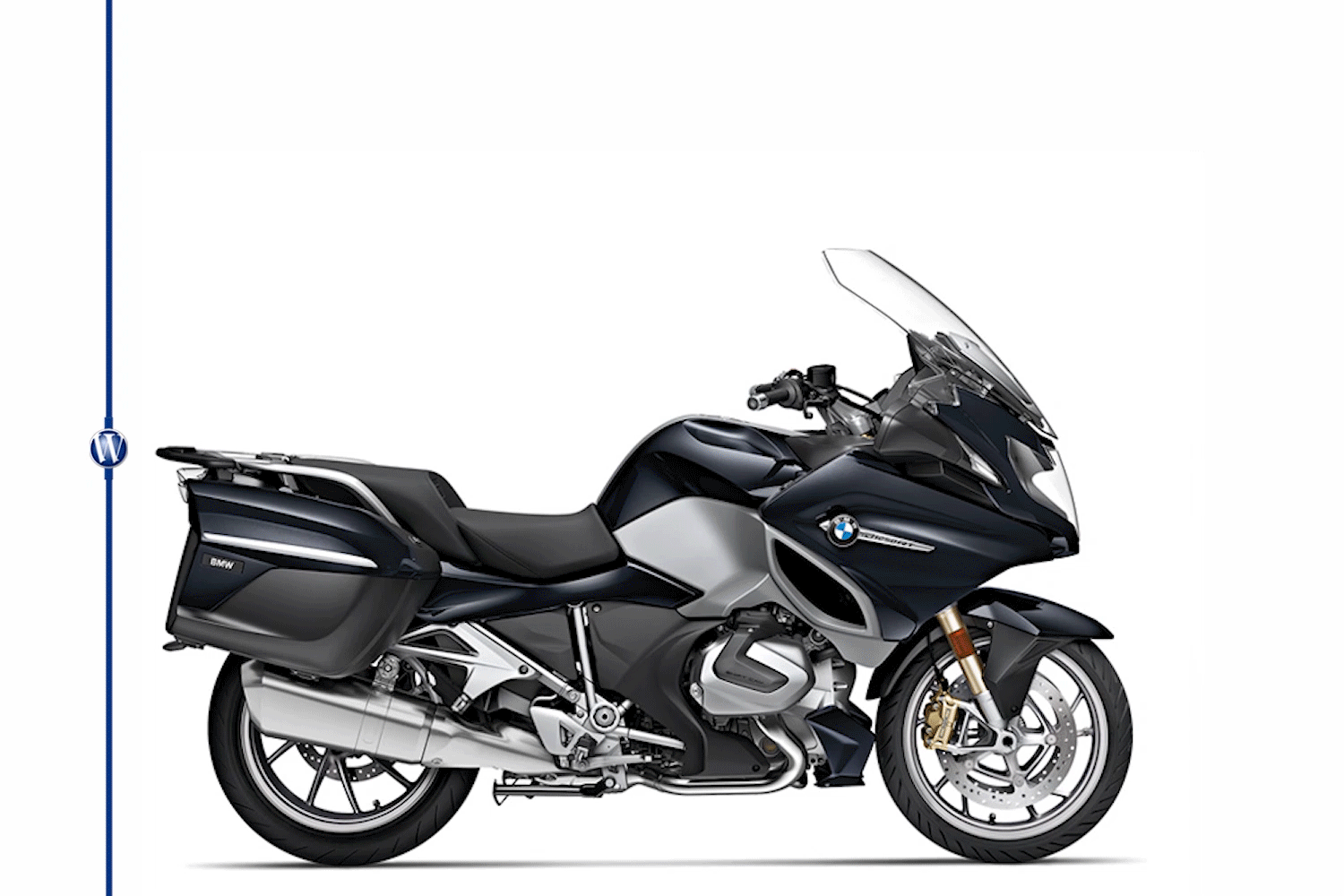 | | |
| --- | --- |
| | |
The centerpiece of the 1250 RT is its engine, which promises two things: even more riding pleasure due to a higher torque and greater performance (143 Nm, 136 hp, 1254 ccm), at the same time as enhanced efficiency! These two goals, which appear to be somewhat contradictory, are achieved thanks to an adjustable "ShiftCam" inlet camshaft. Depending on the riding mode, it switches back and forth between the partial load or full load cam. The cams differ in terms of the control times and the stroke. The partial load cam provides low consumption levels, torque and smoothness, while the full load cam guarantees optimized performance. The concept is supported by the new digital engine control and an electronic fuel injector with an opening width of 52 mm and what are known as "two-jet injection valves". The engine lubrication system was also optimized, and has an oil supply which is adapted to the riding condition and style and piston crown cooling with injection oil.
The R 1250 RT is equipped with a TFT color display and connectivity, full LED headlamps, traction control (ASC), 2 riding modes(Rain, Road) and hill start control (HSC) as standard.
---
Ergonomics
Personalize your ride comfort just for you!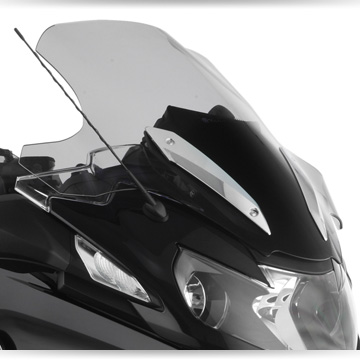 Life for motorcyclists of different height or stature has not become much easier in recent years. The average seat height of a motorcycle in the eighties was still between 750 mm (29.5") and 800 mm (31.5"), today you climb on average to 800 mm (31.5") to 850 mm (33.5") in height. Your seat height on a standard R1250 RT is between 805 (31.7") and 825 mm (32.5").
Not long after the market launch, we began offering high-quality components for the new RT models: Windscreens and hand guards to protectagainst wind, weather and troublesome turbulence, handlebar risers for relaxed sitting and driving while standing, ergonomic seats with gel insert that you can ride on forever, a functional lowering kit for the seat, seat height adjustment kit, and much more.
---
All-round protection and safety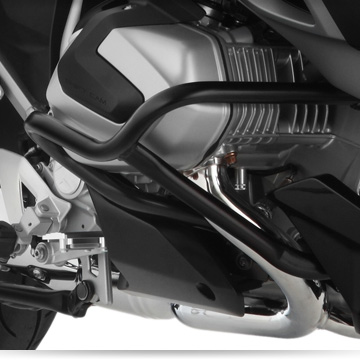 We also have an extensive range of products for all-round protection and safety. No matter if you need case protection bars, frame sliders, axle sliders or final drive protection, our equipment prevents serious and costly damage to your bike should the worst happen. What's more, our high-quality protective components help to prevent damage to the engine or components, so that you can continue on your travels despite a mishap. A crucial aspect, and not just on that extra long tour!
Naturally, no touring rider should be without our side stand enlarger: the bike remains in a secure upright position even when fully loaded, whatever the surface.
---
Innovative luggage solutions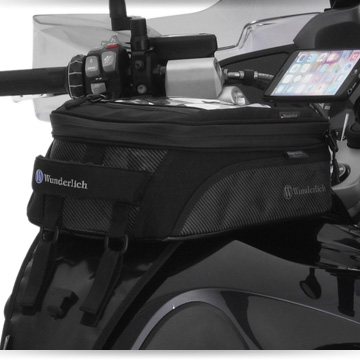 Wunderlich is known for its innovative luggage solutions which are specially designed for BMW motorcycles. This includes the absolute all-rounder among tank bags: the extremely adaptable Elephant tank bag. It's all the same whether it's a card slot or a photo insert, there's nothing that doesn't exist. For the short trip and when you're only carrying small items, we recommend the Elephant Tour edition tank bag orour practical, functional handlebar bags.
---